When it comes to shipping supplies, scissors are one of the most useful tools you can invest in. They're useful for cutting cardboard. They can be used to cut tape. They're great for sizing down bubble wrap and packing paper. And they're great at opening packages that you receive.
But really, scissors are amazing as a household utility in general, not just for shipping packages. But when we think of scissors, it's likely a pair of craft scissors that comes to mind. You know, the cheap checkout scissors with black, blue, or red plastic handles? The ones that get beat to death with every use, further dulling their blades?
The thing is, there are far better scissors out there with multiple uses. I'm sure you knew a few, but do you have some of these on this list? If not, they definitely serve better purposes than basic craft scissors.
Also called kitchen shears, these are used for cutting meat, veggies, and other tougher foods. Their blades are usually thicker, stronger, and sharper in order to prepare your foods for tasty meals. Often, they come with a small notch above the blades that's used for breaking bones or joins in some poultry. Every household needs a pair of these. They're incredibly useful in the kitchen.
These are great for cutting swathes of fabric and even some clothes. While tailoring scissors vary and have specific uses with each variety, fabric scissors in general will do the job if you're not hardcore into sewing or tailoring things.
Great for cutting hair of all types. Smaller variants are perfect for trimming facial hair while standard grooming scissors can be used to cut your kids' (or your own!) hair.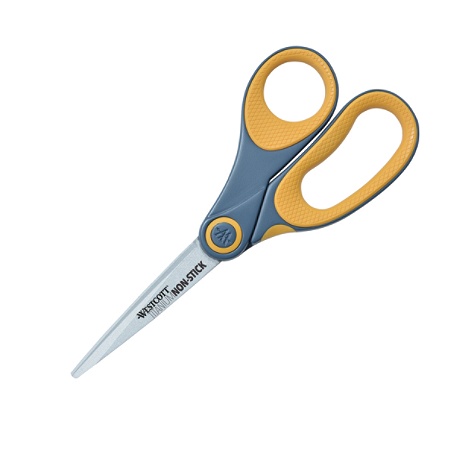 Never thought these existed, did you? Nonstick scissors are coated in a special material that allow the blades to cut through sticky things (I'm looking a you, tape) without the annoyance of that sticky thing adhering to the blades.
Of course. What fun would a household be without these? Paper edging scissors come in many varieties to produce different patterns when cutting along craft paper. They're usually pretty cheap, so having a few different designs can make for fun crafting times.